MALABANG, MINDANAO ISLAND, PHILIPPINES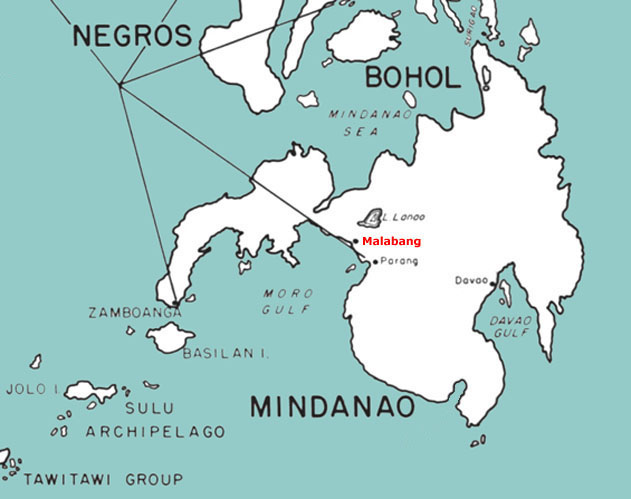 By the end of the summer, the aircraft were showing signs of fatigue and flight crews ferried the older PBJs to Ewa, Hawaii, to exchange them for newer models. On one such flight, pilot Ted Wiedenkeller and his crew learned of the first atomic bomb dropped on Japan when they stopped enroute for refueling. Later, when his flight returned to Emirau, they discovered that the squadron had left the island for the Philippines. A few days later, Ted and crew, among others, landed at Malabang, Mindanao Island. The aircraft had arrived before the ground personnel, traveling aboard ship, had reached the Philippines. The camp site had no facilities and no food and the crews instituted a search for those essentials. PBJs were used to fly to nearby bases to scrounge food and supplies. Other crew members went into the mountains and cut bamboo logs to construct camp facilities.
The stay at Malabang was short-lived as the war with the Japanese was now over. Equipment was scrapped or turned over to the Army and squadron personnel headed home, most on APA 174 bound for Miramar and arrived on US soil the first week of December, 1945.