September 15, 2003
The Marines of VMB-433
60-Year Reunion
Indianapolis, IN
Dear Marines,
It is reassuring to know that the bonds of your Marine Corps brotherhood have endured the tests of time. As an inheritor of the Corps you created, I am humbled to be able to address you all on your wonderful day of reunion.
The Corps has undergone many changes, since 1943 and the birth of VMB-433, in MAG-61, at MCAS Cherry Point. However, in many ways, it has remained the same. During the war in the Pacific, heroic actions of Marines, like you all, were witnessed as your valiantly fought on the ground and in the skies over Guadalcanal, Bougainville, Tarawa, and the Gilbert Islands. Uncommon valor became a common virtue on islands like Wake and Iwo Jima.
Through all of these blood-filled battles, the fundamental principle that every Marine is a "rifleman first" resounded with truth and clarity. Men like Maj. Henry Elrod, an aviator in VMF-211, who was awarded the Congressional Medal of Honor for his actions in the air; as well as on the ground, personified this truth in every action. He, and fellow awardees, can be visited in Indianapolis, at the CMH Memorial in White River State Park in downtown Indy.
The tradition you inherited, sustained, and passed down through the generations; which I proudly pass on to the current generations and generations to come; is intact because great Marines like you set the standard of excellence. We are forever in your debt and will never forget what you have done for this country.
So, on the 60th year reunion of VMB-433, and for 60 more, please accept my sincere thanks for your service and sacrifice. You are an inspiration to all who follow in your footsteps.
Semper Fidelis,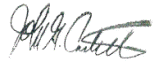 JOHN G. CASTELLAW
Major General, U.S. Marine Corps
Commanding General, 2d Marine Aircraft Wing